Tjeld.net is the web site for nature photos and articles. But why just tjeld.net? First, I didn't want domain name with my own name. Second, the site name should be short and nature related.

My choice, tjeld, is Norwegian bird name, oystercatcher (Haematopus ostralegus) in English. The story of "tjeld" started over ten years ago in small village of Sørreisa in Northern Norway during Midnattssolgaloppen orienteering week. Camp site of this orienteering week was round the Sørreisa school, only two hundred meters from the sea shore. There was tens of oystercatchers in seaside and round the school, actually many of them was nested on the gravel roof of the school. We live hole week in tent and so we heard the voice of oystercatschers during days and nights. It wasn't so funny at that time, but it was impossible to forget the voice of oystercatcher after that. However, it has always been nice to see oystercatchers in the shores of Southern Finland, it's possible to see oystercatchers in the city too. That was the short history of tjeld.net.

Texts in most photo galleries are in Finnish, all galleries from Switzerland have also texts in English. All Alpine flower galleries have both scientific, Finnish, English and German names for flowers. All geographical names are in local language, in Finnish, Norwegian, German or in French.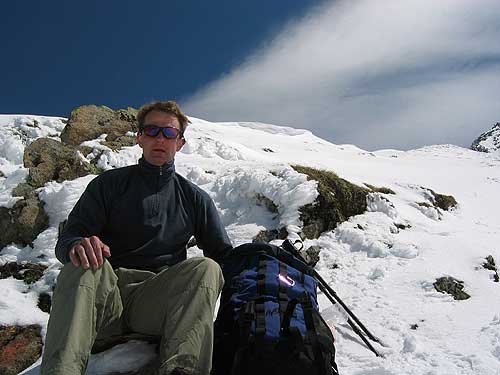 Zillertal Alps, Tirol, Austria, June 2005